This is the skyline of Hong Kong looking back from Kowloon. I took the pictures on my trip in April 2004, but never got around to merging them into a panarama until today!

I was inspired to put this together when I saw another picture of Hong Kong on the web today. It is taken from the other side of the city, looking accross the harbor to Kowloon.
More…
Click on the picture to open the full resolution image - it's amazing.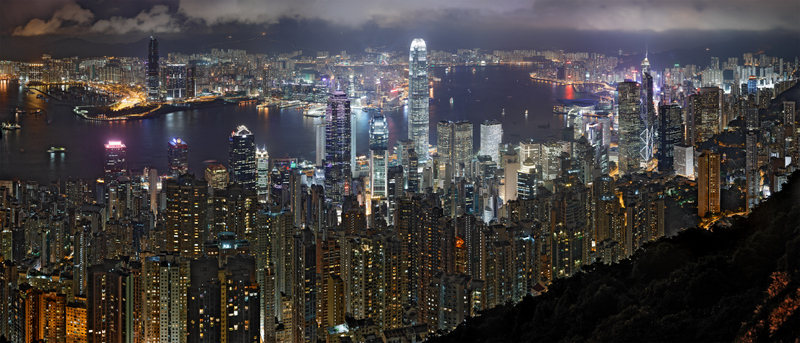 ..and speaking of finding pictures on the web. I found this one today too, and I really like it. I was not sure if it was a real sculpture or photoshopped. It turns out that it is real- the artist/sculpter is in Japan: http://jiyuseki.com/